An imbalance in
metabolic
pathways has been linked to diabetes, obesity, hypertension, osteoporosis, hormonal disorders, cancer, and many other diseases. Given the importance of the metabolism we must start by mastering the
ESSENTIALS
. Together we will apply new knowledge into your everyday life in order to put you on the path to a healthy future!
Are you ready to change your
metabolic
destiny and live a
life of health
? Together, we are going to learn what impacts the
metabolism
and what you can do
TODAY
to modify it!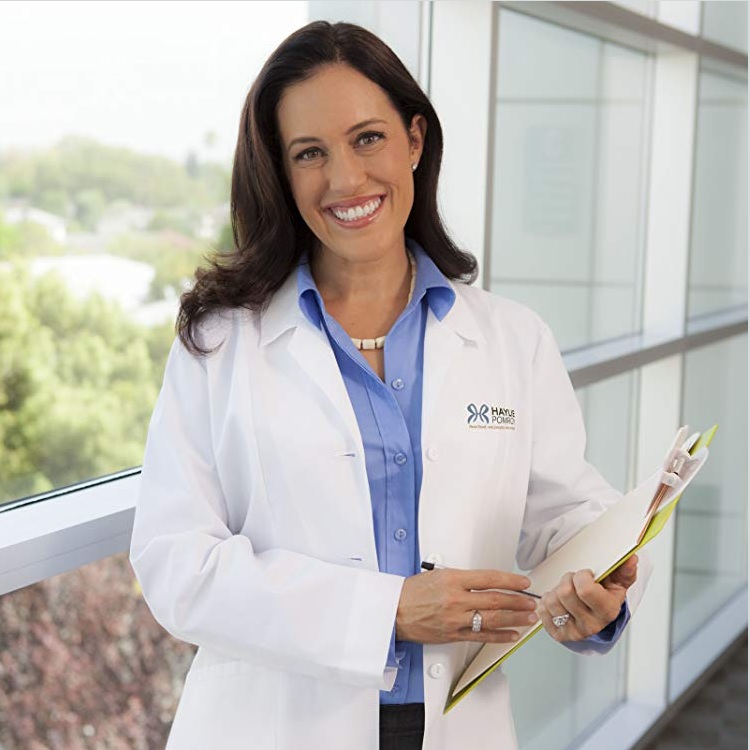 Hi, I'm Haylie Pomroy
I am a six time #1 New York Times bestselling author, leading health and wellness entrepreneur, celebrity nutritionist, and motivational speaker. My "Food is Medicine" philosophy resonates deeply with my fans. Our community includes real people who have lost millions of pounds and gained immeasurable energy and health. Through my strategic programs, I have proven that there is power on your plate. I believe you can fall in love with delicious and decadent food while healing your metabolism. As a food scientist, together we will formulate a recipe for your success!
Metabolism Makeover Essentials
The Tools to Ignite Your Metabolism and Lead a Healthy Life Today!
Here is What This Course Will Look Like!
Testimonials:
"I have pre-diabetes and Metabolic Syndrome and have not been able to lose weight on any diet plan until now. After one month on Bye Bye Belly Fat and starting Fat Blaster along with the Super Intensive program, I'm pleased to say I've lost 15 pounds. I have strayed a few times but the weight didn't go up. I contribute this to the Fast Metabolism Diet. Haylie Wilson Pomroy knows her stuff, and the combinations of her supplements works."


- Cheryl Madson


"I am very excited to hear the news about your FMD online Metabolism University. What a grand opportunity to receive an in-depth focus on "Metabolism". This is my go to program, because I believe in Haylie as a nutritionist, sharing her knowledge and compassion about specific, yet flexible food choices, as well as mixing up the exercise programs according to each phase."


- Terrie Springman


"I have been following Haylie Pomroy's programs for several years, and I can honestly say she has changed my life. Her knowledge of how the body and metabolism respond to food is absolutely extraordinary. She has taught me so much and changed my relationship with food and diets. Haylie's programs are not fads; they are a science-based path to living your best and healthiest life."


- Debbie Burroughs
Cruising has been on my bucket list for a long time. I decided 2019 would be my year when Haylie Wilson Pomroy announced she would be hosting a group on Holland America's Nieuw Amsterdam. For those of you not familiar with Haylie, she is the author of The Fast Metabolism Diet, Food RX, The Burn, Metabolism Revolution and The Fast Metabolism Diet Cook Book. I used her cookbook back in 2014 to teach myself to cook! Her plans are amazing and centered entirely around food and herbs. I want to give a HUGE shout out to Haylie Wilson Pomroy and her dedicated support team for an absolutely fabulous experience in the Caribbean. Haylie can host!!!️️️ She kicked off our group with a social meet and greet and INCREDIBLE swag bags. She arranged with the ship chefs to provide Fast Metabolism compliant dinners and desserts (to help us navigate food and provide healthy options). I feel privileged to have had the opportunity to meet her in person and sit at her feet for 14 hours of instruction, insight and hands on cooking. She is amazing and knowledgeable! She is personable, loving, vested and committed to her health and the health of others. She is exactly who I thought she'd be. It was comforting to find the author I had admired for so long was even better in person. I was equally impressed with her staff! What a collective group of service oriented, capable and loving humans! I am grateful for the likeminded friends I met who joined me on this journey. Our adventure wrapped up with a delicious mock tail / book signing party before the last Gala dinner. I can't wait to be together again with these fine humans in Vegas June 2020! This post is dedicated to my fellow cruisers, love you guys! ️
- Sarah Strong